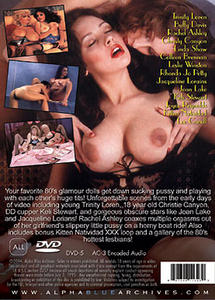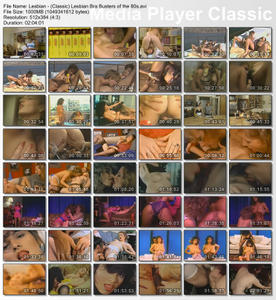 Running Time:
2:04:01

Starring:
Trinity Loren, Buffy Davis, Rachel Ashley, Christy Canyon, Linda Shaw, Colleen Brennan, Leslie Winston, Rhonda Jo Petty, Jacqueline Lorians,Joan Lake, Keli Stewart, Joyce Reynolds, Kitten Natividad, Lee

Caroll.

Scene Breakdowns

* Scene 1. Amanda Jane Adams, Buffy Davis, Trinity Loren
* Scene 2. Beverly Glen, Rachel Ashley
* Scene 3. Christy Canyon, Erica Boyer
* Scene 4. Linda Shaw, Tina Marie
* Scene 5. Colleen Brennan, Maria Tortuga
* Scene 6. girl, Linda Shaw
* Scene 7. girl, Leslie Winston
* Scene 8. girl, Rhonda Jo Petty
* Scene 9. Jacqueline Lorians, Rachel Ashley
* Scene 10. Christy Canyon, Kelly Stewart
* Scene 11. girl, Rachel Ashley


Description:
Unforgettable scenes from the early days of video including young Trinity Loren, 18 year old Christie Canyon, DD cupper Keli Stewart, and gorgeous obscure stars like Joan Lake and Jacqueline Lorians! Rachel Ashley coaxes multiple orgasms out of her girlfriend's slippery little pussy on a horny boat ride! Also includes bonus Kitten Natividad XXX loop and a gallery of the 80's hottest lesbians.
http://www.fileserve.com/file/qynaBKF