FINALMENTE Y DESPUES DE 20 LARGOS AÑOS
Con este capitulo solamente me faltan 1 Pelicula de la serie
where the boys arent
para tener la coleccion de completa la cual tendre proximamente asi que relativamente la coleccion esta completa.
Starring
Tera Patrick, Lexie Marie, Monique Alexander, Tawny Roberts, Lyndsey Love, Savanna Samson, Mercedez, Briana Banks, Lanny Barby, Lacey Love & Stefani Morgan.
Description
Chi Chi…
Vivid Girls…
The Riviera…
Ohh la la!
The French Riviera is where the world's most beautiful women go to tan and relax. And never has it looked so beautiful as when the Vivid Girls landed on its sunny shores: Tera! Briana! Monique! Lexie! Tawny! Mercedez! The Love Twins! Savanna! And hot little Stefani turn the town inside out and upside down as they make love in the water, on the beach, and everywhere in between in the latest installment of the biggest all-girl series in porn. Where the Boys Aren't 18... it's where the pussy hits the Pyrrenes.
Scene listing:
[0:00] Opening
[3:11] Tera Patrick & Tawny Roberts
[18:28] Savanna Samson & The Love Twins
[38:06] Monique Alexander & Briana Banks
[54:02] Mercedez & Lexie Marie
[1:12:50] Lanny Barbie & Stefani Morgan
[1:22:57] Pool Party
[2:19:17] END CREDITS
DESSCARGAR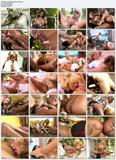 CD 1
http://rapidshare.com/files/293380593/wheretheboysarent18-Lesbianmusicvideo.blogspot.com.part1.RAR
http://rapidshare.com/files/293397156/wheretheboysarent18-Lesbianmusicvideo.blogspot.com.part2.RAR
http://rapidshare.com/files/293408738/wheretheboysarent18-Lesbianmusicvideo.blogspot.com.part3.RAR
http://rapidshare.com/files/293428297/wheretheboysarent18-Lesbianmusicvideo.blogspot.com.part4.RAR
http://rapidshare.com/files/293437747/wheretheboysarent18-Lesbianmusicvideo.blogspot.com.part5.RAR
CD2
http://rapidshare.com/files/293804460/Where_The_Boys_Aren_t_18_-_CD2.part1.rar
http://rapidshare.com/files/293814746/Where_The_Boys_Aren_t_18_-_CD2.part2.rar
http://rapidshare.com/files/293822846/Where_The_Boys_Aren_t_18_-_CD2.part3.rar
http://rapidshare.com/files/293831891/Where_The_Boys_Aren_t_18_-_CD2.part4.rar
http://rapidshare.com/files/293840473/Where_The_Boys_Aren_t_18_-_CD2.part5.rar
http://rapidshare.com/files/293849344/Where_The_Boys_Aren_t_18_-_CD2.part6.rar
http://rapidshare.com/files/293857406/Where_The_Boys_Aren_t_18_-_CD2.part7.rar
http://rapidshare.com/files/293859186/Where_The_Boys_Aren_t_18_-_CD2.part8.rar
la franquicia es considerado uno de los lanzamientos estrella de la compañía de cada año, la combinación de un gran número de chicas ( viejas y nuevas) en su intento para complacer a los demás en todo tipo de formas. Filmado originalmente en 2005, la película fue un extenso tributo a las lesbianas en el porno en todas partes, las travesuras calienta a alimentar los fuegos que muchos de nosotros tenemos que ver estas escenas.

La portada dice así: "



La Riviera francesa es donde las mujeres más bellas del mundo van broncearse y relajarse. Y nunca han parecido tan bellas como cuando las Vivid Girls desembarcaron en sus costas soleadas: Tera! Briana! Monique! Lexie! Tawny! Mercedez! Las Mellizas del Amor! Sabana! y la pequeña pero caliente Stefani voltearan la ciudad de adentro para afuera, mientras hacen el amor en el agua, en la playa, y cualquier otro lugar en la última entrega de las más grandes series lesbicas del porno. Donde los chicos no esta 18 ... Es donde el coño golpea los pirineos.


he aquí un rápido vistazo a las escenas de reparto y la acción,


Scene One: Tera Patrick, the biggest name gal of the movie and featured lady on the right hand side of the front cover, was up first with former contract gal Tawny Roberts (top row on the upper left hand side), as they slowly felt themselves up on a tropically planted deck in wicker chairs while a pleasant little ditty played for music. Tawny wore chain mail and Tera was glammed out with her large implants, eyeing each other as they masturbated; getting things off on a good foot as far as I was concerned. The camera was not invasive and the slow pans looked well handled with the gals tasting themselves in an almost believable fashion. Tawny broke the dynamic first by jumping out of her chair to eat Tera, Tera giving in after awhile to do a fairly convincing bit of cunnilingus herself as she spanked the gal's ass. Tera's reputation for hating clam and rimming was shot down in a heartbeat thanks to the scene; the star proving capable of doing both with lots of energy. Tawny did more of it after that and the heated scene finished up nicely.

Escena primera: Tera Patrick, la chica de más grande renombre de la película y la que aparece en el lado derecho de la portada, y Tawny Roberts (fila superior en la parte superior izquierda), empiezan tocandose ía a sí mismas en una terraza tropical sentadas en sillas de mimbre, mientras que una agradable cancioncilla es tocada como música de fondo. Tawny llevaba una cota de malla y Tera fue ataviada con sus implantes grandes, mirandose las una ala otra mientras se masturban, las cosas bajar en un buen pie en lo que a mí respecta. La cámara no invasoras y la cocina lenta parecía bien manejada con la degustación de chicas a sí mismos en una manera casi creíble. Tawny quebrantó el primer dinámico saltando de su silla para comerse a Tera, Tera ceder después de un tiempo para hacer un poco bastante convincente de la lengua a sí misma como una palmada que el culo de la chica. La reputación de Tera para odiar almejas y rimming fue derribado en un santiamén gracias a la escena, la estrella de la prueba capaz de hacer ambas cosas con mucha energía. Leonado que más de él después de eso y la escena caliente terminado muy bien.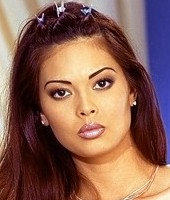 x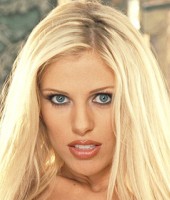 Scene Two: Savanna Samson, the beautiful blonde seen second from the upper left, and the Love Twins; Lacey Love & Lyndsey Love (both on the seated row; one on the far right and the other being to the other side of kneeling Briana), were up next as they drank by the hot tub in minimal outfits. Savanna was the lead of the scene and the meringue beat showed her walking over to do some foot fetish work, sucking toes and pussy with equal vigor. The twins kicked back in the chair as Savanna serviced them, indicative of their usual passive performance skills, but eventually one of the gals gave Savanna a licking too. I thought this was a waste of Savanna's talent for the most part but I'm clearly biased in her favor by virtue of her looks, skills, and overall appeal that doesn't rely on a gimmick.
Escena dos: una escena con algo de incesto Savanna Samson, la bella rubia visto el segundo de la parte superior izquierda, y las Mellizos del Amor, Lacey Love & Lyndsey Love (tanto en la primera fila sentado, uno en el extremo derecho y el otro al otro lado de rodillas Briana) , se arriba al lado mientras tomaban por la bañera de hidromasaje en trajes mínimos. De sabana fue el lugar de la escena y el ritmo de merengue mostró su caminar en hacer algún trabajo foot fetish, chuparse los dedos del pie y el coño con igual vigor. Los gemelos patadas en la silla como Sabana servicio ellos, indicativo de su rendimiento habitual habilidades pasivas, pero con el tiempo una de las chicas dieron una paliza Sabana también. Pensé que esto era un desperdicio de talento Sabana en su mayor parte, pero estoy claramente sesgado a su favor en virtud de su aspecto, habilidades, y el atractivo general de que no se basa en un truco.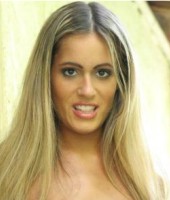 x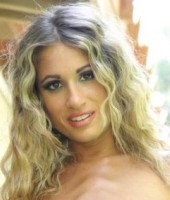 x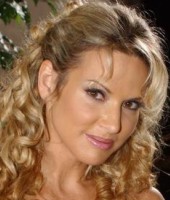 Scene Three: Briana Banks, the hotty kneeling on the second row in the middle, and lovely Monique Alexander, lying back on the lower left hand corner, were up next in a setting involving large plush pillows on a huge couch. Monique took the early lead as she worked Briana over; rubbing the clitoris and sucking pussy after kissing the gal. This was a decidedly high energy scene with both gals getting into the spirit of the action, elevating the passion and chemistry shared between them more than a little as it continued. Briana did fine when orally working Monique over too, leading to her getting plundered by a large glass dildo ever so slowly. The plastic bracelets and bobbles they wore got in the way but if you like that they kept some clothing on, it was quite an inspirational experience.

Escena tercera: Briana Banks, de rodillas hotty en la segunda fila en el centro, Monique Alexander y hermosa, recostada en la esquina inferior izquierda, se arriba al lado en un entorno con grandes almohadas de lujo en un sofá enorme. Monique tomó la ventaja mientras trabajaba más de Briana, frotando el clítoris y la vulva de chupar después de besar a la chica. Se trataba de una escena de alta energía decididamente con las dos chicas de entrar en el espíritu de la acción, elevando la pasión y la química compartida entre ellos más que un poco, ya que continúa. Briana hizo bien cuando por vía oral de trabajo Monique más, lo que lleva a su saqueada por conseguir un consolador grande de vidrio muy lentamente. Las pulseras de plástico y pompones que llevaban quedaron en el camino, pero si quieres que mantenían algunas prendas de vestir, fue toda una experiencia inspiradora.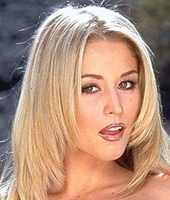 x

Scene Four: Lexie Marie, the cutie squatting on the far left hand side and busty brunette Mercedez (dead center on top), were up next as they had a massage scene together on a well planted deck. The setting was as likely someone's terrace in Southern California as the French Riviera but the lotioning up of the boobs sure didn't hurt and while Lexie was clearly the more into it of the two gals, even her gal pal tried to look like she was doing more than paying the rent. Neither seemed to have the kind of skill or experience level I was hoping for this time but there was foot play, face sitting, and a lot of rug munching for lipstick lesbian fans to appreciate; giving it some stroke value if not a whole lot. I did appreciate the split screen show that they finished up with as well as the under water camera action that gave the scene something special though, even if I wished they saved that for last.

Escena cuatro: Lexie Marie, en cuclillas cutie en el lado izquierdo y de morena tetona Mercedez (punto muerto en la parte superior), se arriba al lado, ya que había una escena de masajes juntos en un paquete bien plantado. El escenario era como terraza probable que alguien en el sur de California como la Riviera francesa, pero el lotioning por las tetas seguro que no hizo daño y mientras Lexie fue claramente el más en él de las dos chicas, incluso su amigo Gal trataba de parecerse a ella haciendo más que pagar el alquiler. Tampoco parecía tener el tipo de habilidad o experiencia de alto nivel que yo esperaba para esta época pero no era un juego de pie, sentadas de cara, y un montón de masticar alfombra para los aficionados lesbiana para apreciar, dándole un valor de golpe si no es mucho. Hice apreciar el espectáculo de la pantalla dividida que terminó con, así como el marco de la acción del agua de la cámara que dio a la escena algo especial pero, aunque me hubiera gustado que guardados que para el final.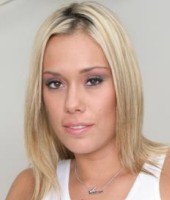 x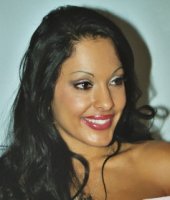 Scene Five: Lanny Barby, the beautiful brunette seen as the second gal from the right on the back row, and cute blonde Stefani Morgan (the first gal from the right; immediately beside her), were the last pairing before the all inclusive pool orgy scene. Lanny is a favorite of mine that left gonzo to show the world that Vivid's name doesn't automatically equate to boring sex; leading something of a revolution at the company in the process. Stefani's cute girl next door appeal was exactly the opposite and the pairing of the two was inspired on several levels as far as I was concerned; each proving to enjoy working with ladies given how well they did so here. The technical values were also more polished in this scene, making me wonder if this was shot far more recently as a result; the grain and other distracting issues not in evidence as they did each other on the deck. Whew!

Escena Cinco: Lanny Barby, la hermosa morena visto como la chica segundo desde la derecha en la fila de atrás, y linda rubia Stefani Morgan (la chica primero por la derecha e inmediatamente a su lado), fueron los últimos antes de la vinculación a todos orgía piscina inclusiva escena. Lanny es una de mis favoritas, que dejó gonzo para mostrar al mundo que el nombre de Vivid no equivale automáticamente al sexo aburrido, algo líder de una revolución en la empresa en el proceso. Linda chica Stefani recurso de al lado era exactamente lo contrario y el emparejamiento de los dos se inspiró en varios niveles en lo que a mí respecta, cada uno demostrando gusta trabajar con las mujeres teniendo en cuenta lo bien que lo hicieron aquí. Los valores técnicos también se ha pulido en esta escena, lo que me pregunto si fue disparado mucho más recientemente como resultado, el grano y otras cuestiones de distracción no en la evidencia como lo hicieron entre sí en la cubierta. ¡Uf!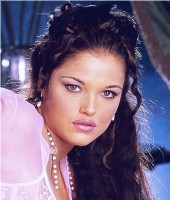 x

Scene Six: The final scene was a huge pool orgy with Lanny Barby, Briana Banks, Tera Patrick, Savanna Samson, Lexie Marie, Tawny Roberts, and Mercedez initially. The vocals were definitely looped as they music played but the visual appeal of the scene was stunning on the poolside deck as they worked each other over in a variety of ways. Monique Alexander and the Love Twins (Lyndsey and Lacey) joined in with Lexie and Stefani Morgan in the shaded cabana but the Tera and Lanny portion was the best part at first. The scene lasted about an hour and there really was no easy way to break up the scene into discrete parts more than say that the two groups stuck to themselves. In terms of variety, this scene was a champion that should cover all the permutations fans want as the face sitting, foot licking, and toy use were all over the place; the chemistry between the groups often really solid too. There was a lot of porn moaning and such but that aside; the scene had some superior stroke value compared to many other scenes in the series over the years so fans will be nominating this for a lot of awards. Yum!
Escena seis: La escena final fue una orgía enorme piscina con Lanny Barby, Briana Banks, Tera Patrick, Savanna Samson, Lexie Marie, Tawny Roberts, y Mercedez inicialmente. Las voces fueron definitivamente bucle como música, pero el atractivo visual de la escena era impresionante en la cubierta de la piscina, ya que trabajó más de uno al otro en una variedad de maneras. Monique Alexander y los Mellizos Love (Lyndsey y Lacey) se unieron a Lexie y Stefani Morgan en la cabaña de la sombra, pero el Tera y Lanny parte fue la mejor parte en un principio. La escena duró aproximadamente una hora y realmente no había manera fácil de dividir la escena en partes discretas más que decir que los dos grupos pegado a sí mismos. En términos de variedad, esta escena fue un campeón, que cubra todos los aficionados quieren permutaciones como el rostro de niños, lamer los pies, y el uso de juguetes fueron por todo el lugar, la química entre los grupos a menudo muy sólido. Había un montón de porno gimiendo y tal, sino que, además, la escena tenía un valor superior de ictus en comparación con muchas otras escenas de la serie sobre los años para que los aficionados se esta nominación para un montón de premios. Yum!