First Time Ever



File Size.......... 1.06GB
Runtime.......... 1:17:35
Video......... XviD, 1509kb/s
Audio.......... AC3, 448kb/s, 48000Hz, 1 channels
Frame Size.......... 512 x 384
Language.......... English
Studio.......... Plush Entertainment
Year.......... 1995
Director: Jim Holliday

Cast: Angela Summers, Bionca, Caressa Savage, Crystal Wilder, Debi Diamond, Felecia, Keisha, Kylie Ireland, Melanie Moore, Nina Hartley, Rachel Love, Shelby Stevens, Summer Knight and Tiffany Mynx
Also appearing in Non Sex roles Jim Holliday, Joey Silvera and Peter North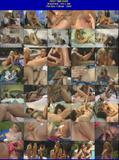 Scene Listing:


1- Nina Hartley and Kylie Ireland
2- Summer Knight and Tiffany Mynx
3- Felecia and Shelby Stevens
4- Bionca and Crystal Wilder
5- Angela Summers and Debi Diamond
6- Keisha and Melanie Moore
7- Caressa Savage and Rachel Love
8- Angela Summers interview Non Sex

NOTE: Jim Holliday talking parts have been cut out, reducing length of scenesnicely ;-) Just in case you're wondering.

Destined to be a classic! Director Jim Holliday has come up with a totally new idea in porn with 'First Time Ever,' and the results are breathtaking. Holliday decided to sign up a who's who of porn's most alluring women, then to match them up with one another in new and untested pairings. None of these women have worked together before, so the excitement and intensity are through the roof! Among the most memorable scenes is a bedroom blast between busty Kylie Ireland and porn legend Nina Hartley -- these two really pull out all the stops in a frenzied yet sensual tryst. Debi Diamond and Angela Summers are two of the most intense performers ever and they unleash their lusty libidos on one another in a fantastically fiery frolic. Tiffany Mynx ranks near the top of any list of the 90s most desirable starlets, and Summer Knight truly enjoys her chance to mount that Mynx. Their scene together is pure enthusiasm. Felecia is one of the all-time great lesbian performers and she rummages through her entire erotic arsenal when paired up with boobulous Shelby Stevens for the first time. A great concept, stellar video work and some amazingly spirited performances make this a must-see for fans of girl-girl heat"

http://rapidshare.com/files/308801766/FirstTimeEver.part01.rar
http://rapidshare.com/files/308808933/FirstTimeEver.part02.rar
http://rapidshare.com/files/308816521/FirstTimeEver.part03.rar
http://rapidshare.com/files/308826320/FirstTimeEver.part04.rar
http://rapidshare.com/files/308834511/FirstTimeEver.part05.rar
http://rapidshare.com/files/308842854/FirstTimeEver.part06.rar
http://rapidshare.com/files/308851380/FirstTimeEver.part07.rar
http://rapidshare.com/files/308861709/FirstTimeEver.part08.rar
http://rapidshare.com/files/308869447/FirstTimeEver.part09.rar
http://rapidshare.com/files/308877872/FirstTimeEver.part10.rar
http://rapidshare.com/files/308886155/FirstTimeEver.part11.rar
http://rapidshare.com/files/308890541/FirstTimeEver.part12.rar
Destinado a ser un clásico! del Director Jim Holliday ha subido con una idea totalmente nueva en el porno con 'Primera Vez', y los resultados son impresionantes. Holliday decidió firmar un quién es quién con las mujeres más atractivas del porno, y luego asignarlas unas contra las otros en parejas nuevas y no probadas. Ninguna de estas mujeres habia trabajado juntas antes, así que la emoción y la intensidad están por las nubes! Entre las escenas más memorables es entre busty Kylie Ireland y la leyenda porno Nina Hartley - estas dos realmente hacen de todo lo que esté en una cita frenética pero sensual. Debi Diamond y Angela Summers son dos de las artistas más intensa y desatan su libido vigoroso la una a lal otra en un fantástico jolgorio de fuego. Tiffany Mynx que esta en las listas de los 90 aspirantes a estrellas más deseable, y
Summer Knight
disfruta de su verdadera oportunidad de montar a Mynx. Su escena juntas es puro entusiasmo. Felecia es una de los grandes estrellas de todos los tiempos y lesbiana que hurga a través de su arsenal erótico todo si se combina con boluptuosa Shelby Stevens por primera vez. Un gran concepto, el trabajo de vídeo y algunas actuaciones estelares increíblemente animadas hacen de esto una cita obligada para los fans de los chica contra chica "