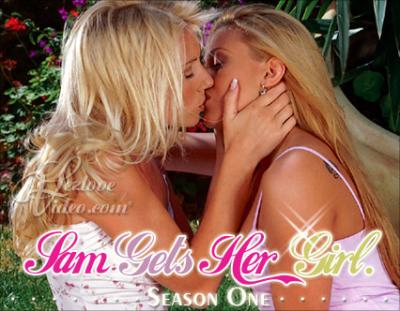 http://hotfile.com/dl/82127151/964548a/Lesbian_-_Sam_Gets_Her_Girl_Season_1_(Viv_Thomas)_By_Laetos_CD2.part1.rar.html
http://hotfile.com/dl/82151531/fa7bd27/Lesbian_-_Sam_Gets_Her_Girl_Season_1_(Viv_Thomas)_By_Laetos_CD2.part2.rar.html
http://hotfile.com/dl/82181357/8ab2ea8/Lesbian_-_Sam_Gets_Her_Girl_Season_1_(Viv_Thomas)_By_Laetos_CD2.part3.rar.html
http://hotfile.com/dl/82189059/fe5900d/Lesbian_-_Sam_Gets_Her_Girl_Season_1_(Viv_Thomas)_By_Laetos_CD2.part4.rar.html
Episode 6 - PICNIC
Sam and Monique are on a picnic together, but Sam has only one idea for how they're going to use the blanket. Monique is a bit shy at first but is soon full of picnic spirit.
Episode 7 - ARTIST
Sam gets picked up by a beautiful blonde artist outside a gallery and taken back to her place to be painted nude. But the passion of creativity becomes passion of the flesh really quickly.
Episode 8 - GYM
Sam is in the gym giving fitness tips to beautiful brunette Eva, not that she needs them as she seems to be very fit already. Which might explain why Sam can't keep her hands off her.
Episode 9 – BED
Sam spots Candy doing a bit of sun bathing so she goes over, introduces herself by gently rubbing the girl's pussy and then it's back to a nice cool bed for some good hot love.
Episode 10 - BAR
Sam bumps into stunning Tina at the local bar so they decide to go and play a bit of pool together. Although the game doesn't last long, the sex certainly does.