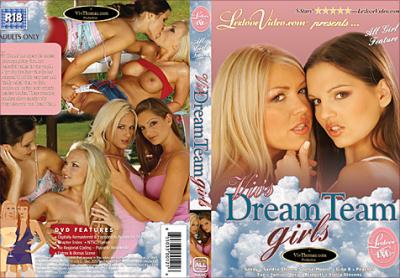 Starring
Sandy & Sophie Moone, Peaches & Gina B, Eve & Bridgett, Vera & Jamie, Sandra Shine & Stella Stevens.
Description
A Lezlove World Exclusive!!
Viv Thomas has spent his career photographing the most beautiful women in the world. Now for the first time he has selected 10 of his very best and kindly asked them to lick, probe and ravish each other's perfect bodies.
These stunning starlets show exactly why they belong in the Dream Team.
Scene Listing:
[1:09] Sandy & Sophie Moone
[29:56] Peaches & Gina B
[50:56] Eve & Bridgett
[1:15:43] Vera & Jamie
[1:38:34] Sandra Shine & Stella Stevens
[2:00:20] END CREDITS
http://www.megaupload.com/?d=GN3T6V8R
http://www.megaupload.com/?d=YCBYE02I
http://www.megaupload.com/?d=2TQ3CSWB
http://www.megaupload.com/?d=RVU3PXLL
http://www.megaupload.com/?d=QS47C4Y1
http://www.megaupload.com/?d=H6A1TQ6G
http://www.megaupload.com/?d=7Q1BIORZ
http://www.megaupload.com/?d=J5LTTUU1
http://www.megaupload.com/?d=50U6UMKV