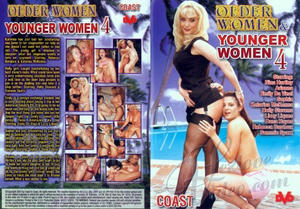 Starring
Nina Hartley, Arianna, Emily Da Vinci, Sophia, Katarina McKenna, Holly Stevens, Lizzy Liques, Dana Hayes, Rebecca Bardoux & Sammie Sparx.
Description
Katarina has just lost her scholarship and turns to her stepmother for help as she doesn't want her father to find out. The young girl is shocked to discover what her stepmom wants in turn for payment. Starring: Rebecca Bardoux & Katarina McKenna.

Holly gets caught masturbating by her best friend's mom. What could have been a very embarrassing situation turns into a wild time as the older lady decides to join in on the diddling fun - and takes it a step further. Starring: Holly Stevens & Sammie Sparx.

Emily is a foreign exchange student and is very excited about taking a trip in her American family's RV. It is going to be so much fun, the lady of the house tells her. And the next thing you know she has her tongue right up Emily's sweet little pussy. These Americans are fun. Starring: Emily Da Vinci & Lizzy Liques.

Sophia has just transferred to Cal Tech and is looking for a room for rent. The only problem is she doesn't have the money for the security deposit. So, the nice lady lets her work it off - with her tongue. Starring: Sophia & Dana Hayes.

Arianna is going to be marrying Mrs. Hartley's son, and the older lady wants to get to know her future daughter in law. In fact, she wants to make sure her son is satisfying all of the young girl's sexual needs. She cares so much she even does it to Arianna herself. What a nice mother in law.

http://hotfile.com/dl/112137370/acb8c0b/older_women_and_younger_women_04_01.mp4.html
http://hotfile.com/dl/112221748/4e2b343/older_women_and_younger_women_04_02.mp4.html
http://hotfile.com/dl/112137509/62c4644/older_women_and_younger_women_04_03.mp4.html
http://hotfile.com/dl/112137530/9c774d3/older_women_and_younger_women_04_04.mp4.html
http://hotfile.com/dl/112137560/5afd193/older_women_and_younger_women_04_05.mp4.html