---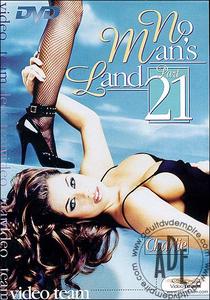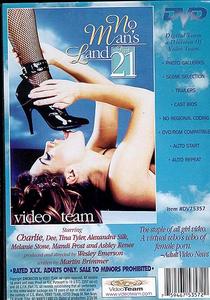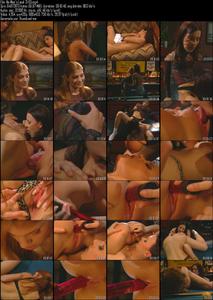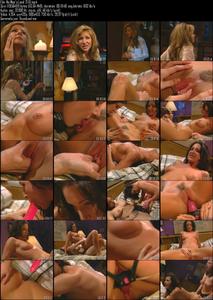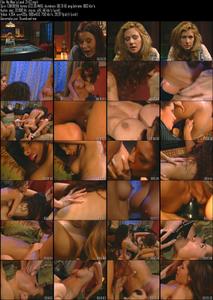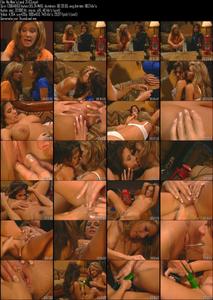 Stars: Melanie Stone, Charlie, Alexandra Silk, Tina Tyler, Mandi Frost, Ashley Renee, Dee

Studio: Video Team
Series: No Man's Land
Director: Wesley Emerson
Approximate Running Time: 01:25:31

Scene Breakdowns

Scene 1. Melanie Stone, Tina Tyler
Scene 2. Ashley Renee, Charlie, Dee
Scene 3. Alexandra Silk, Charlie
Scene 4. Alexandra Silk, Dee
Scene 5. Mandi Frost, Tina Tyler

No Man's Land Part 21

The staple of all girl video. A virtual who's who of female porn. There are no men welcome... just the sweet smell of womanly matters going on. Come and experience the lesbian affairs in this thrilling video. Nothing but buxom babes in here and nothing but Sapphic love!

La pelicula trata de una rubia que no puede dormir por que el sonido del mar no la deja por lo que lo unico que puede hacer es buscar sexo con otras mujeres para satisfacer su ardor uterino.
:::::::::::DESCARGAR:::::::::::::::::::
http://www.fileserve.com/file/gbANKAN/no mans land 21-01.mp4




http://www.fileserve.com/file/WTrgNkJ/no mans land 21-02.mp4




http://www.fileserve.com/file/n4f3j5x/no mans land 21-03.mp4




http://www.fileserve.com/file/STBuqUC/no mans land 21-04.mp4


http://www.fileserve.com/file/YhHpwPr/no mans land 21-05.mp4



                                        MIRROR


http://hotfile.com/dl/139219230/b7cd8f8/no20mans20land2021-01.mp4.html
http://hotfile.com/dl/139219264/490027c/no20mans20land2021-02.mp4.html
http://hotfile.com/dl/139219314/fdfe640/no20mans20land2021-03.mp4.html
http://hotfile.com/dl/139219337/d3f09cc/no20mans20land2021-04.mp4.html
http://hotfile.com/dl/139219360/cc8a772/no20mans20land2021-05.mp4.html





  In  "No Man's Land 21" Alexandra Silk plays a celebrated, borderline  
 alcoholic poet.  She is, in fact, the very "voice of the lesbian   movement."
 She didn't ask for the notoriety and she's sick of it.  
A   bartender friend gives her the keys to her cabin by the sea, but rather  
 than finding peace, Alexandra finds herself screaming at the ocean  waves  to shut up.  
Nature, she discovers, encourages self-reflection,  and  that is simply too painful for her.  
Her only solace, and it is   temporary at best, lies in booze and sex.

This lovely Latin lady is a HOT new item on   
the adult video entertainment scene. The very first thing you should 
  know about Dee is that she loves sex!! This 20 year old Puerto Rican
 pornette has all the right qualifications for entry into the world of 
  triple-X...a sleek, natural shape that measures 34B-20-34, stands 5'5" 
  tall and weighs just 100 pounds. Her tawny skin, cat-like eyes and  
 masses of auburn curls give her a wild, exotic look.  Raised in New York
 by a single mother, Dee is a unique and independent  person.
 Her  interests outside the adult world are numerous and varied.  
She likes  drawing, reading and writing (especially sensual poetry).  
She's a music  lover who enjoys everything from Rhythm & Blues to  Rap, 
and she  loves to eat almost anything except spicy food. Fast cars  turn her on, 
 and her personal transportation is a Mustang convertible.  Her favorite 
 TV programs are historical documentaries and biographies,  and her  
shopping sprees take her to stationary stores as often as  boutiques.  
Her taste in clothes is simple -- T-shirts and jeans or  nothing at all!   
 Dee says her Hispanic and Puerto Rican heritage are responsible for  
her  highly sexual nature. She admits freely to being an exhibitionist  and
 loves playing out her personal fantasies. She believes that the  mind is 
 the most powerful sex organ, and that the sexiest thing is to  leave  something to the imagination.
 She loves to tease (guys and girls)  and to  explore her own sexuality in front of the camera.
 She looks  forward to  doing more adult features, and plans to begin dancing  professionally in  clubs in the near future.

ALEXANDRA SILK


Birthplace:

 Long Island, New  York

 

My career in the erotic film industry   began in 1995. Since then, 
I have starred in over 400 xxx movies. I   also have a TV   show on the Playboy channel called Sex
 Court where I play Bailiff  Silk. Over 100 million people have seen my sitcom   
 which airs across the world in 12 different languages. I've appeared  on  HBO, Cinemax,
 E channel, Fox News, several music   videos, TV  commercials and mainstream movies. 
In print, I've appeared in  many  magazines and newspapers from The New   Yorker to The LA  
Times as well as Playboy, Vogue,  and Maxim.  I was inducted into the AVN   Hall of Fame, and I am in the Erotic 
 Heritage Museum in Las Vegas,  Nevada as one of the Top 100 Adult Film  Stars! I'm a   director, producer,
 comedian, photographer, sex educator,  web geek, and  still have a blast getting naked in front of the    camera.
 It all started one night when I met superstar, Jenna  Jameson,
 in a strip  club in Las Vegas. I told her she was a babe. She    gave me a kiss on the lips and some tips on who
 to contact in the 
  industry. Next thing you know, I'm off to California! 
  First person I  met in Hollywood was Ron Jeremy. 
We instantly became  friends. He  introduced me to directors and producers. 
  My career began to blossom.  Now, I'm a star!
 Critics consider me to be talented and  versatile. I can be intensely  seductive and erotic.
 I love sex, men,  women, orgies,   anal and fetish. I do it all. I have many different  
looks from sultry,  to elfin, to elegant. My sexual performances are   
 always hot, exciting and real. My number one passion in life is   pleasure!
 Currently, you can catch me starring on Playboy TV's Sex  Court with Judge Julie Strain. 
The show has been running   since  1998. I'm the Bailiff. The mischievous little vixen in the blue
 leather  corset. I also direct the Silk series   for my company, Fallen  Angel Video.
 I even travel around the country  with Luc Wylder shooting  the very popular series, 
  Sex Across America for Fallen  Angel. For all you couples out  there, I'm continuously shooting 
my  award winning   series called Internal Affairs. It's very sexy,  very real and  very hot stuff! One important
 message I'd like  to share about my sex life. I really do  get myself into some extremely 
 wild sexual scenes.   I'm a total flirt. I have multiple partners, I  play in orgies and I have 
 anal sex, but I practice safe sex! I always  use   condoms & my brain (the other sex organ). 
I'm always safe so  I'm  never sorry.

CHARLIE


This tanned, buxom brunette hails 
 from  sunny Southern California. 
As a former receptionist who has only  been 
 in the adult industry a short time, Charlie got into the business  
by  answering an ad, and has been hard at work ever since. And while  
 Charlie started doing XXX movies to help make ends meet while pursuing a
 career in mainstream movies she says she continues making adult movies   
because they're a lot of fun.   Some of Charlie's best sex scenes have  included an all-girl group sex 
 scene in Wicked Pictures' Dangerous  Tides. She also goes at it hot and  heavy with Raylene, who she loves to  
work with and who she considers a  great friend, in Her Wicked  Obsession. While Charlie continues a  successful
 career in adult movies  she is trying to follow her dreams and  focus on acting in more  mainstream parts.  
 Charlie likes to spend most of her free time at the  gym, and also enjoys  hiking. She loves to let loose
 by playing laser  tag or playing on her  Sony Playstation. She also loves going to the  movies and seeing a
 good  action movie, or anything starring Jim Carrey.  Charlie says she is one  of Jim Carrey's biggest fans
 and owns every  one of his movies. This  gorgeous seductress thinks her personality is  her best quality, she says 
 that everyone loves her eyes.   And if  seeing Charlie in movies isn't enough you can even take a piece  of 
 Charlie home with you because an adult toy company will be selling   molds of her face and private parts for
 your own personal use. Then you   can enjoy Charlie on an entirely other level.

Ashley  Renee (born May 22) is a producer, director, bondage model and 

 pornographic actress.  She has appeared in many bondage magazines and  films for over  20 years.

 Born and raised in Los Angeles,  California,  she is of Italian and Russian ancestry.

 


 

 She worked as a Playboy Bunny during the late 1980s, before  becoming a  

pornographic actress and cover girl for several adult  magazines