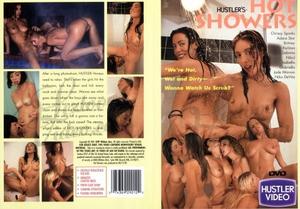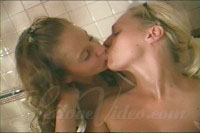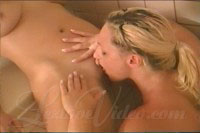 La pelicula o mejor dicho la saga de 17 peliculas que tengo va de lesbians las cuales son muy limpias y asedas ya que pasan todo el rato bañandose y enjabonandose mutuamente o cogiedo bajo la ducha de ahi el nombre hot shower que vendria siendo ducha caliente o baño caliente o Duchas de agua caliente.
Starring
Chrissy Sparks, Adara Star, Britney, Kurious, Sabrina, Nikol, Isabella, Gabriella, Jade Matrix & Nika DeVita.
Description
After a long photoshoot, Hustler Honeys need to relax. That's when the girls hit the bathroom, lock the door and lick every nook and crannie clean. Wanna see what goes down when the boys are away and pussy comes out to play? Hustler comes clean and shows our lesbo lovelies at their dirtiest. Our utility bill is gonna cost a fortune, but who the fuck cares? The steamy, all-girl action of Hot Showers is dripping wet and loving every fucking minute.
Año: 2001
Productora: Hustler
Formato: wmv